Dusty deserts. Fascinating forests. Wonderful waterfalls. Captivating landscapes. Jump into Namion one of our camping and lodge-accommodated safari tours. And tailor-made holidays.
Nestled between the dusty plains of the Kalahari Desert and the chilly Atlantic Ocean lies Namibia. A country of striking natural beauty. Particularly striking is the shifting sand sea of the ancient Namib Desert and the apricot coloured dunes of Namib-Naukluft National Park. In contrast, stand the blackened trees of the surreal Petrified Forest, the harsh but beautiful Skeleton Coast and the tropical waterways of the Caprivi Strip. Explore Namibia on our overland camping or lodge accommodated safaris departing in 2020 and 2021, or do it your own way with a tailor-made holiday. However you decide, Namibia is destination that never fails to impress.
Namibia Overland Camping Safaris
Namibia Lodge Accommodated Safaris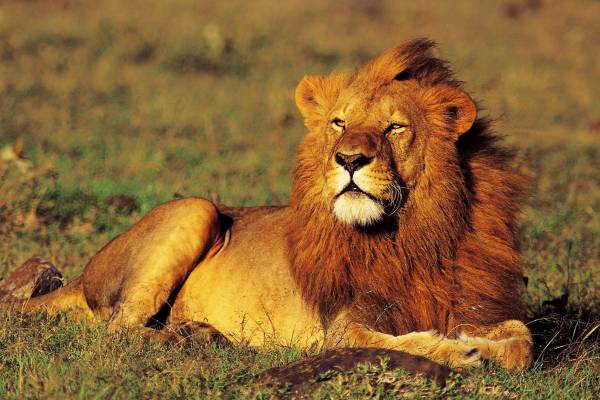 The towering dunes of Sossusvlei. The barren Skeleton coast. The ghost town of Kolmanskop. The dusty plains of Etosha National Park. Namibia has it all.
Our expert tailor-made team are on hand to deliver this and more in a bespoke holiday itinerary, designed around your preferences and interests. Whatever parts of this amazing country are on your wish-list, we can arrange your perfect trip at a comfort level and price to suit you so why not get in touch?
Namibia Day Tours and Excursions
Explore ancient deserts, meet resident wildlife and marvel at bushman rock art with a day trip from Swakopmund.
Namibia tour reviews
Scoring an average traveller rating of 4.59 out of 5 based on 17 recent reviews — See All Namibia Reviews
"
The trip was awesome. From the airport pick up to our guides escorting some of us to the border so we could leave early (corona :( )
We saw so many things and a great variety. We were safe and very well fed. Moonya? kept us happy and healthy with delicious mushroom sauce and yummy peanut cabbage. There was always a vegetarian option.
Becky keep us safe on the road and was an excellent driver and helped me with my tent.
Gift keep us organized and informed with a great sense of humour. His love of Africa always shone through. I did find some parts a bit slow. I did not really enjoy so many idle afternoons but some in the group did.The truck should have curtains and some small repairs to the seats but was pretty comfortable for the most part. A source of power in the back would make life much easier.
Campsites were almost all excellent. I was in a great group and the three weeks flew by.
I cannot say enough good things about our crew. A great trip."
Yvonne Koskamp
• Submitted 19 Mar 2020
"
Exceptional experience of Southern Africa - Exceptional service and spot on itinerary, have used On The Go many times before and shall do again. Never an issue with any booking "
Isaac Weir
• Submitted 13 Mar 2020
"
Just to say the tour was superb - mainly due to the Crew Tabisha, Jacob (driver) and Ben (cook). They were first rate.
I have lived and worked in East Africa, mainly Kenya, for many years. During this time I have traveled extensively with friends and independently. I didn't know what to expect from the overland experience.
I loved it and can't wait to continue to explore - hopefully next time through Namibia.
Thank you again to your amazing staff on the ground. "
Shelagh Illingworth
• Submitted 27 Jan 2020
Mountains made of sand
Dune 45 and the Namib Desert
The sand dunes of Sossusvlei in the Namib Desert are simply remarkable. Reaching heights of 380 metres and covering a vast area of 32,000 sq km, these sand dunes are some of the tallest in the world, taking centuries to form with oxidised sand of stunning red, orange and pink hues. Located 45km from the Sesrium Gate, Dune 45 is one of the most accessible and offers an unparalleled sunrise experience.
Highlights of our Namibia safaris
With awe-inspiring natural beauty, otherworldly landscapes and charming colonial towns, Namibia is a top destination in Africa. Our safari tours take you to all the hot spots. Here's a few of them to get you inspired.
Spend a morning exploring the iconic Deadvlei with its blackened forest of trees. Scale the dizzying heights of Dune 45 for a spectacular sunrise view of the surrounding Sossusvlei desertscape.
Head out in search of Namibia's resident wildlife with game drives in the vast Etosha National Park - where elephants, lions, rhinos, giraffes and more all roam freely. Plus enjoy a stop at the huge salt pan.
Gaze in awe by the Fish River Canyon, the second largest canyon in the world, with stops at several viewing points where the surrounding landscape stretches all the way to the horizon.
Enjoy some time at leisure in the charming coastal town of Swakopmund, Namibia's premier seaside resort with a strong German influence. Or choose from an array of excursions and activities.
Value and Adventure
With our Overlanding range, we give you amazing experiences at a great price. Travelling aboard large, purpose-built trucks, with all the equipment necessary for camping and cooking onboard, overlanding allows you to cover large distances and explore multiple countries in an affordable and fun way. As well as taking in key highlights, our Overland tours are able to get off the beaten track, getting under the skin of the countries you visit.
Whether it's going in search of the Big Five in Africa's flagship national parks, floating through the Okavango Delta in a mokoro, or scaling the Sossusvlei dunes in Namibia, spend your days enjoying a wide range of exciting activities and camp out each night under a blanket stars.
Group sizes tend to be a little larger on our Overlanding tours (with an average of 24), providing a social and fun travel experience with like-minded travellers. Group participation is all part of the experience, helping to set up camp, shop for local produce and cook meals, all creates great camaraderie.
Our Overlanding tours include a local payment. As well as keeping up front costs down for you, it means that even more of your money stays within the local area. Cost-effective trips and great for the community; can't be bad!
Iconic Experiences, Local Partners
On our Handpicked range we bring you the most iconic experiences in destinations where you'll join travellers from other travel brands on your tour, safari or sailing holiday. Collaborating with our carefully handpicked portfolio of local partners, these holidays represent exceptional value and there'll be plenty of cultural experiences shared with other like-minded travellers.
Group sizes and accommodation standards vary by destination where typical group size is 28 travellers and hotels, boats and safari lodges are of a 3-4 star standard.
Tailored To Suit You
On our Tailor-made trips, we give you the flexibility and choice to do things just the way you want, all alongside the great service we're famous for.
Whether you're travelling solo, with a partner, family, extended family or as group of friends we'll customise your arrangements to suit your exact needs and budget. Our Tailor-made trips are designed for your needs and you don't have to join other travellers like you would on a group tour. Just tell us what you'd like to see and when you'd like to go, and we'll design the perfect holiday for you.
The Tailor-made itineraries we've suggested are designed to give you an idea of what you could do with us, they can be booked as they are, or adapted to suit you. If you'd like to change any aspect of the trips you see, please get in touch. If you aren't quite sure of what you want to do, that's no problem either! One of our experienced travel consultants can make suggestions then together you can tweak until it's the perfect fit.
