The Andes to the Amazon. Machu Picchu to the Pacific coast. Lush greenery, sandy deserts, and cobbled city streets. Fall for Peru with On The Go Tours.
It's marvelling at Machu Picchu and watching the sun set over the Andes. It's exploring the Amazon rainforest and meeting the indigenous islanders of Lake Titicaca. It's a day immersed in nature and an evening wandering the city.

Peru has it all. And it captures the hearts of all those who travel there.

Our expert guides will introduce you to authentic Peru. They'll take you to the heart of its history, to captivating cultural sites, and to the spots with the best views. You'll learn the secrets only a local expert could share. And you'll leave no stone unturned.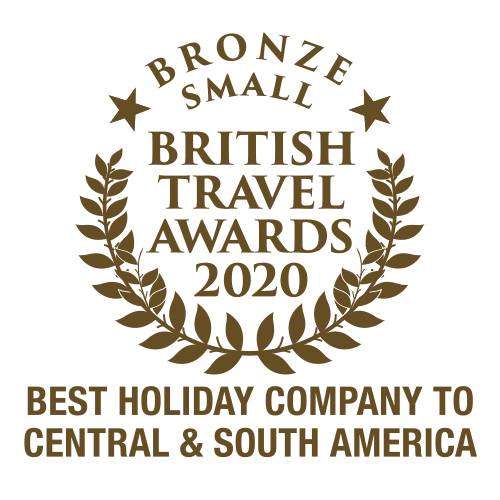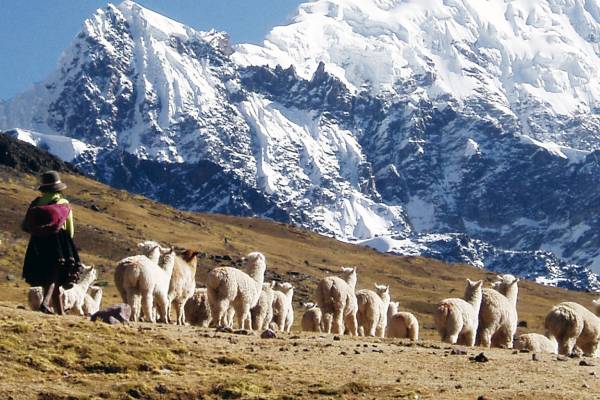 We all have a bucket list. We'll bring yours to life in Peru.

Be it trekking to the heights of Machu Picchu. Spending a night under the trees of the Amazon. Or wandering around the cobbled streets of Cusco.

We'll expertly craft a Tailor-made Peru trip just for you designed to match your budget and time frame. Just fill us in on the details, and we'll get to work.

Get in touch to start planning your trip to Peru.
Peru Day Tours and Excursions
A few hours to spare? Get a new taste of Peru on a day tour. From the bustling streets of Lima. Through the treasures of Cusco and the Sacred Valley. To the iconic heights of Machu Picchu.
Peru tour reviews
Scoring an average traveller rating of 4.67 out of 5 based on 3 recent reviews — See All Peru Reviews
"
Our guide was friendly, knowledgeable and approachable."
Jacqueline Wayment
• Submitted 6 Nov 2019
"
Overall, I enjoyed the tour. The accommodations throughout the tour were satisfactory. I especially liked the hotel in the Sacred Valley. Inkaterra Hacienda Concepcion was a very pleasant stay as well. I wish we had more time to explore the area around Ollantaytambo. For the sites we visited in and around Cusco, I wished we had more time to explore each site. "
Helen Teng
• Submitted 8 Aug 2019
"
Sebastian in Lima and Jose in Cusco we're both amazing, they had a wealth of knowledge and a lovely disposition."
Kirsty Dimond
• Submitted 20 Mar 2019
From the Amazon to the Andes
We're here to help every step of the way
Our trips to Peru unite people through a thirst for adventure. You'll experience Peru with like-minded travellers. You'll uncover new sights together. You'll explore new cultures together. And you'll make life-long memories together.

Talk to us about the Peru you want to see. We'll plan your trip for you. We'll fill in the paperwork. And we'll deal with the logistics. It means we can take the stress from you. It means you can focus on what really matters: making every minute count.

From your first booking to landing back home, you receive the exceptional service we're proud to offer. And you can book with us in total confidence - our trips are ABTA and ATOL protected.
Peru: the top spots
A tour of Peru could lead you anywhere: the heights of the Andes, the Amazon rainforest, the Pacific coast. In a country so diverse, it can be hard to find the highlights. So we've done it for you.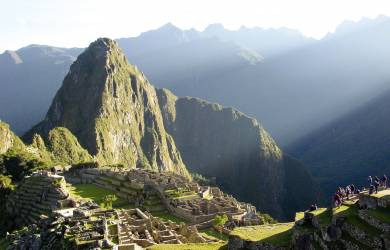 Trek the Inca Trail or hop on the Vistadome train for a once-in-a-lifetime view. The Lost City of Machu Picchu tells a tale of mystery over 500 years old. Find a tour.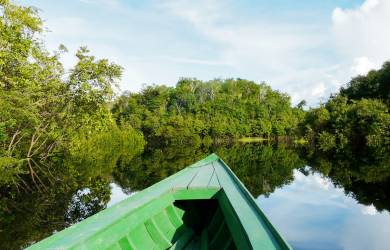 Stay in an eco-lodge under its towering treetops. Wake to the calls of macaws and monkeys. Fish and canoe in the forest's rivers. The Amazon rainforest: a dream for almost any adventurer. Find a tour.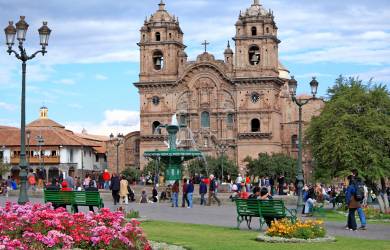 The forever-beating heart of the ancient Incan Empire. A city with a rich history of conquest and change. The result? An enchanting mix of cobbled streets, European style architecture, and strong Peruvian spirit. Find a tour.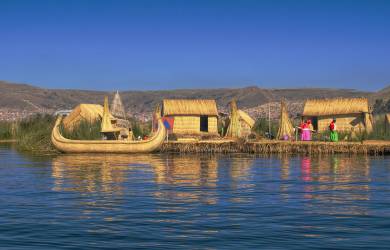 Once known as the birthplace of the sun; now as the highest lake on Earth. The lake itself is home to the Uros - famous man-made islands of reeds. Its shores are home to ancient ruins, highland cultures, and astounding views. Find a tour.
Exciting Days, Comfortable Nights
Our Signature group tours place local interaction and authenticity at the heart of your travel experience.
For our Signature range, we maximize your days with excitement and then bring you home to specially selected accommodation with extra character, convenience and comfort, whether that's a five-star river boat on the Nile or a traditional Japanese Ryokan. Accommodation in this range features comfortable western standards, air-conditioning, WiFi and, where appropriate, a swimming pool.
On a Signature holiday, you'll be escorted throughout your trip by our qualified English-speaking local guides who'll show you all the must-see attractions and even the lesser-known sights.
To further add to that special touch, the group sizes in our Signature range are mid-sized: small enough to be intimate, but large enough that you can bond with new friends over common interests.
Iconic Experiences, Local Partners
On our Handpicked range we bring you the most iconic experiences in destinations where you'll join travellers from other travel brands on your tour, safari or sailing holiday. Collaborating with our carefully handpicked portfolio of local partners, these holidays represent exceptional value and there'll be plenty of cultural experiences shared with other like-minded travellers.
Group sizes and accommodation standards vary by destination where typical group size is 28 travellers and hotels, boats and safari lodges are of a 3-4 star standard.
Tailored To Suit You
On our Tailor-made trips, we give you the flexibility and choice to do things just the way you want, all alongside the great service we're famous for.
Whether you're travelling solo, with a partner, family, extended family or as group of friends we'll customise your arrangements to suit your exact needs and budget. Our Tailor-made trips are designed for your needs and you don't have to join other travellers like you would on a group tour. Just tell us what you'd like to see and when you'd like to go, and we'll design the perfect holiday for you.
The Tailor-made itineraries we've suggested are designed to give you an idea of what you could do with us, they can be booked as they are, or adapted to suit you. If you'd like to change any aspect of the trips you see, please get in touch. If you aren't quite sure of what you want to do, that's no problem either! One of our experienced travel consultants can make suggestions then together you can tweak until it's the perfect fit.
