From steamy jungles to sizzling street food, discover the secrets of Southeast Asia with an award-winning group tour.
Trekking through a rainforest to spot a tribe of monkeys. Tasting street food at a bustling night market. Tending to paddy fields with the locals. If you're looking for adventure, our group tours to Southeast Asia are packed with authentic experiences.

Vietnam, Cambodia, Laos, Myanmar or Thailand; the choice is yours. Whether you explore one country or a handful, it's our job to unlock the full potential of your trip. We'll deal with the nitty-gritty. We'll sort the logistics. And we'll deliver the flawless service that won us the British Travel Award.

Because life's too short to think about the details. With our trips to Southeast Asia, all you need to focus on is creating memories that last a lifetime.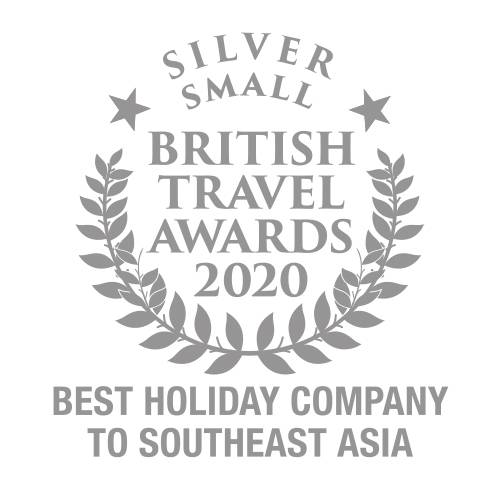 Southeast Asia Group Tours
Southeast Asia Family Holidays
Southeast Asia Private Tours
Southeast Asia Short Stays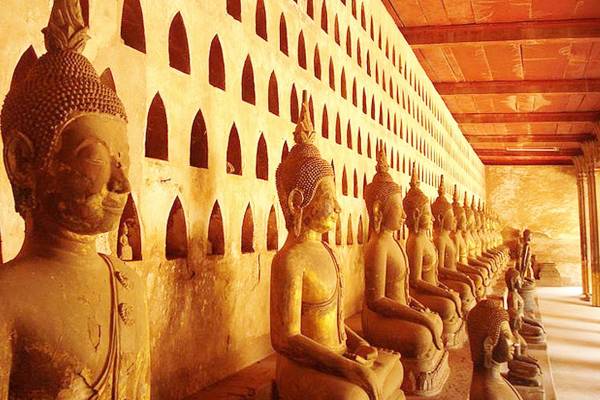 With our Tailor-made holidays to Southeast Asia, you're in charge. Maybe you want to roam the rainforests of Borneo. Or you might want to treat your tastebuds to an adventure in Vietnam. However you want to experience Southeast Asia, we'll make it happen. Simply tell us your budget, timeframe and must-see destinations - and we'll create a once-in-a-lifetime trip that works around you.

Click here to build your own trip
Explore the countries of Southeast Asia
Southeast Asia tour reviews
Scoring an average traveller rating of 4.89 out of 5 based on 62 recent reviews — See All Southeast Asia Reviews
"
Hi, just wanted to say Tuan is a fantastic tour guide, he is so suited to this job, although travelling with him you realise this is not just a job for him, his knowledge and passion for his country is very evident. He made us all feel like we were part of his family. Tuan is a real asset to your organisation, this was my first on the go experience and I have to say there was nothing I could fault. My very Vietnam experience was truely amazing. Thank you!"
Julie Khan
• Submitted 10 Apr 2020
"
Everything we bargained for and more.
Everyone in our group commented on what an happy group ours was but for me this was all down to our guide Hung.To bring our group together the way he did was commendable,especially as we were all from different back grounds & nationalities.
The organisation was second to none and effortless for the group who really didn't lift a finger, I suspect Hung worked even harder when out of the groups sight especially with the situation of Covid 19. "
Kevin
• Submitted 1 Apr 2020
"
Amazing insight into Laos & Vietnam culture, country, people, food & history. Tour was cut short due to Covid 19 so we never made it to Cambodia. However the one thing to stand out during the holiday was the quality, professionalism and enthusiasm of our guide in Vietnam Mr Hung Do.
This was our second OTG tour in two years during which we experienced several guides and Mr Hung Do stands head and shoulders above the others. Unfortunately our holiday will always be remembered for the Virus, but right until we had to leave Mr Hung Do put his customers first and went out of his way to ensure our holiday was disrupted as little as possible.
I am a person who will always complain given half a chance, but on this occasion Mr Hung Do saved the day and I sincerely hope he and his family remain safe and well so that we can complete the tour with him when this is all over. "
Alan
• Submitted 31 Mar 2020
Sensational Southeast Asia
Authentic Experiences
Stray from the beaten track on our Southeast Asia tours
On our tours, you'll experience Southeast Asia beyond the glossy brochures. Get to know the locals. Sample foods you've never even heard of before. Discover hidden gems down narrow side streets. And with like-minded travellers by your side, you can make lifelong connections while you're at it.

We know you'll want to seek out your own experiences in Southeast Asia. That's why you'll have plenty of leisure time to explore your surroundings on your own.

And with our award-winning group tours, you can rest assured you're in safe hands. All of our group tours to Southeast Asia are ATOL and ABTA protected, giving you peace-of-mind before you travel.
Recent Travel Articles on Southeast Asia