Our Overlanding Range
Value and adventure
A group tour experience for adventurous travellers
With our Overlanding Range, we give you amazing experiences at a great price. Travelling aboard large, purpose-built trucks, with all the equipment necessary for camping and cooking onboard, overlanding allows you to cover large distances and explore multiple countries in an affordable and fun way. As well as taking in key highlights, our Overland tours are able to get off the beaten track, getting under the skin of the countries you visit.
Whether it's going in search of the Big Five in Africa's flagship national parks, floating through the Okavango Delta in a mokoro, or scaling the Sossusvlei dunes in Namibia, spend your days enjoying a wide range of exciting activities and camp out each night under a blanket stars.
Group sizes tend to be a little larger on our Overlanding tours (with an average of 24), providing a social and fun travel experience with like-minded travellers. Group participation is all part of the experience, helping to set up camp, shop for local produce and cook meals, all creates great camaraderie.
Our Overlanding tours include a local payment. As well as keeping up front costs down for you, it means that even more of your money stays within the local area. Cost-effective trips and great for the community; can't be bad!
Why Choose Our Overlanding Range?
With over 20 years' experience running group tours across the world, we know how to put together the perfect holiday. If you're considering a tour in our Overlanding range, here's a few reasons why it might suit you.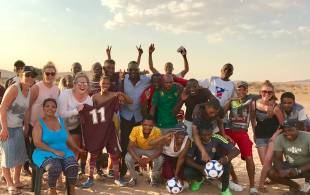 Great value
Overlanding is an affordable and fun way to travel. Our Overlanding tours include a local payment and this pricing system helps keep the costs of your trip down. Your money is also instantly put back into the local economy and supports the people you'll interact with.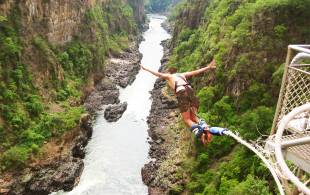 Free time
During your free time we offer a variety of optional activities that you are able to pay for locally. From hot air balloon rides over the Masai Mara, to bungee jumps from the famous Victoria Falls Bridge. Giving you the flexibility to tailor your adventure to suit your interests and your budget.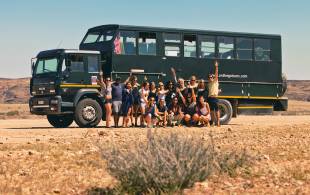 Group sizes
With an average group size of 24 and a maximum of 30, our Overlanding tours create a social and fun travel experience. From New Zealand and Singapore to the UK and Canada, we welcome like minded travellers from around the world, and the average age on our Overlanding tours is 30-50.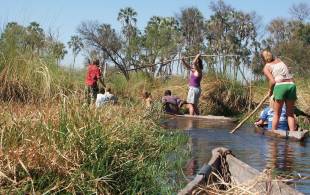 Authentic Experiences
From trekking in search of gorillas in Uganda, to floating through the Okavango Delta in a mokoro and meeting the Himba tribe in Namibia. Our Overlanding tours are packed with authentic experiences. So you'll be returning home with some incredible memories.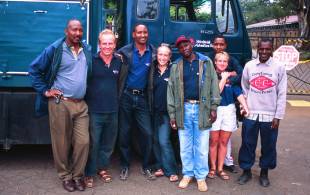 Tour Leaders
Our Overlanding tours are led by experienced tour leaders, who have a passion for travel. Tour leaders ensure that the trips run smoothly and are on hand to provide you with support when needed. Allowing you to travel with confidence, knowing you're in safe hands.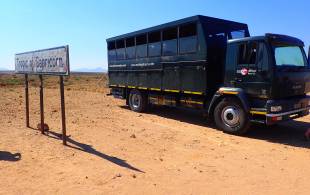 Transport
Our Overlanding tours travel between Kenya and South Africa on what has become one of the most popular and well-established overland routes in the world. You'll be travelling aboard an overland truck, which can carry all of the equipment necessary for camping and cooking on a trip that can last from eight days to eight weeks.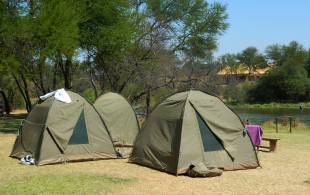 Accommodation
Camp out under the stars on our Overlanding tours, in 2-man dome tents which are easy to assemble. Although some campsites along the way may be basic, there are many which have a swimming pool, a bar, restaurant and excellent facilities.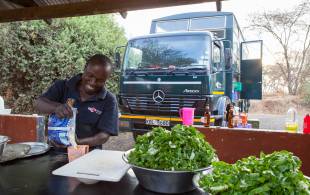 Meals
On our Overlanding tours many of the meals are included, making it easier for you to budget. Our safari cooks are able to offer a wide variety of meals and we support the local communities by purchasing fresh produce along the way.
Our Other Holiday Ranges
If you're looking for something a little different to our Overlanding tours, why not check out our other holiday ranges to find the right trip for you?