Group Trips and Tours
Travel to exotic far flung destinations on our expertly led group tours
Guided group travel around the world
Group tours are our speciality. It's what we do. Well. Starting out with our inaugural trip in Egypt, our Middle East and North Africa portfolio now includes Jordan, Israel and Morocco. Featuring exotic destinations in Europe like Turkey, Iceland, Croatia & Russia, and the colourful countries of India, Sri Lanka and Nepal in the subcontinent, we're now very much a Southeast Asia specialist too, with Vietnam and Cambodia proving very popular. Japan is now an established part of our portfolio alongside China in the Far East. And Peru is our top pick in Latin America.

We offer three different ranges of group tour, each offering our customers different but equally incredible experiences. Click here to find out more.
Upcoming group tour departures and special offers
Why our group tours are a top choice
Visiting exotic far flung places across the globe, our group tours strike a balance between well-planned itineraries which include key highlights and spare time to do your own thing as well. We include unique travel experiences and there's lots of real local interaction too, giving you a true flavour of the countries you visit. We organise everything to make your holiday seamless; your transportation, complimentary airport transfers, sightseeing, guiding and some meals. Your tour will be lead by our expert and passionate tour leaders. Captivating, informative and caring, they will ensure your holiday is fun and hassle-free.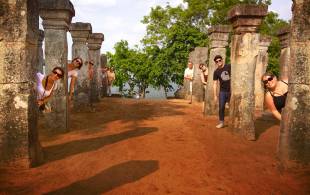 International travellers
Travelling with us, you'll broaden your horizons in more ways than one! Our groups attract a wide range of English speaking nationalities from all over the world and lasting friendships are often formed.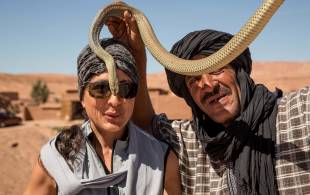 Authentic experiences
Whether it's sampling the local cuisine, socialising with the locals at a home-stay or getting around on novel modes of transport, our tours offer plenty of authentic experiences.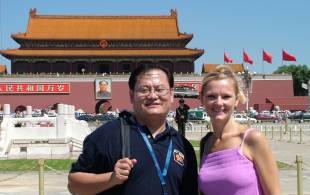 Expert local Guides
What makes our trips really special is our expert local tour leaders and guides, who organise all day-to-day activities, hotel check-ins and they will give you lots of useful local pointers and tips too.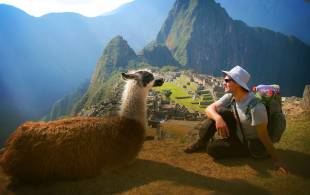 Free time to explore
While you'll spend a lot of time on tour with your travelling companions, there'll be plenty of opportunity for you to head off on your own adventure and explore your new surroundings.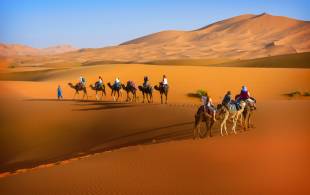 Great group sizes
Typical group size is 16-18 travellers which really works well and makes for a fun experience for all. On special 'festival' departures group sizes are larger due to the nature of these events.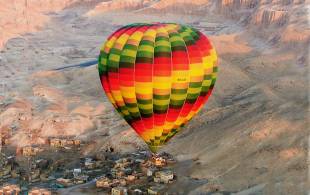 Lots of flexibility
Our trips follow set itineraries and we've built in added flexibility to suit you; arrive a day early, stay an extra day, upgrade some services or add-on some extras from our range of bolt-ons.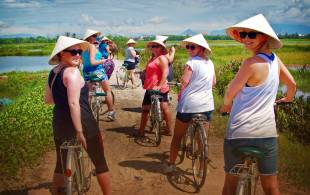 A wide age range
We believe that age is no barrier to travel and our tours suit travellers of varying ages, upwards from mid-twenties to around sixty, which makes for a really fun, unique and eclectic group mix.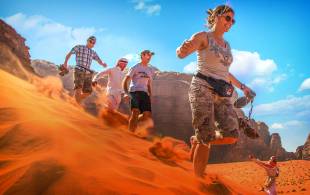 Guaranteed to go!
Most of our group tours are guaranteed to depart as soon as 2 travellers are booked. On very few trips, this number rises to 4, so for the most part all our trips are guaranteed to run.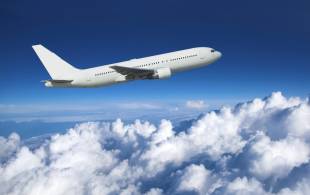 Airport Arrival Transfers
We include a complimentary airport arrival transfer on our tours ensuring you have a smooth and hassle free start to your holiday. Some of our trips include a departure transfer as well.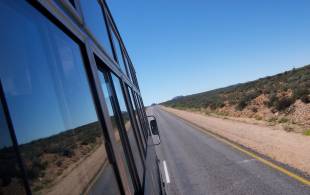 Private Transportation
For most tours, we use European standard private transportation. On some trips we use a bit of public transport too which is a great way to get a feel for the country you are visiting.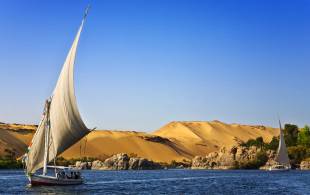 Rickshaws to feluccas!
We all spice our trips up with some distinctively local forms of transport; rickshaws in India, Junk boats in Vietnam, bullet trains in China, feluccas in Egypt & long tail boats in Thailand to name a few!
Some of our popular group tours
Here's a selection of our top sellers. There are plenty more group tours on offer, please browse to the country you are interested in travelling to.
Frequently Asked Questions About Our Group Tours
Who is a typical group tour traveller?
Our tours attract a diverse mix of people and appeal to travellers of all ages, from those in their mid 20s to those in their early 70s. You could be a solo adventurer or a couple, travelling with friends or family members across the generations. Our travellers come from English-speaking countries united by a thirst for adventure and a keen interest in learning about new cultures.
What styles of escorted tours do you offer?
We have four tour ranges to help you identify what you can expect of our trips. Exciting days and comfortable nights are the hallmark of our Signature tours while big adventures crossing entire continents are what characterise our Overlanding Range. For more information visit our
Trip Types and Holiday Ranges page
.
Will I get much free time on my trip?
When travelling with us you'll spend the days out sightseeing and enjoying lots of authentic cultural experiences. We work our itineraries so that there's always at least an hour or two each day for travellers to unwind. In some destinations we also include a day or two at leisure for you to enjoy the place as you wish. It'll always be somewhere with lots on offer, whether that's a beach location providing sun, sea and sand, or a scenic spot where outdoor activities abound.
How many people will be on my trip?
It depends on the tour but generally speaking our group sizes average 16-18 passengers. Our Signature tours have a maximum of 24. The time of year affects traveller numbers so if you prefer a smaller group size then consider low season travel. Our special festival departures run with larger group numbers due to the one-off nature of the events though often we'll run two separate groups to ensure numbers are manageable.
Are there age restrictions on your trips?
The minimum age on our standard group tours is 18 years (or 16 years if accompanied by an adult) and there is no upper age limit. Anyone over the age of 65 will need to complete a Tour Suitability Form so that we can make sure your chosen tour is right for you. We have a range of
family holidays
for those travelling with children.
Can I extend my trip or arrive earlier?
We offer pre and post tour accommodation on all our trips so you can spend more time in the start and end destinations. We also offer a range of short stays that can be combined with our group tours for a more tailored holiday experience. You can find prices and details of this on our tour pages.
What room types are available?
Our trips are organised on a twin share basis with the option to book a single room for sole use. If you are travelling as a couple or pair of friends/family, you have the choice of a twin room (two single beds in one room) or a double room (one big bed in the room). Currently solo travellers require there own room. Depending on the destination a single room could have a single bed, though more often than not a double bed.
Do you cater for dietary requirements?
You'll find a variety of meals included on our tours - it could be daily breakfast or dinners at local restaurants. We will always do our best to accommodate the needs of our travellers but in more remote and out-of-the-way places this is not always possible. We ask that anyone with a dietary requirement or food allergy inform our team at time of booking. Handy tip - when you arrive in destination, ask your tour guide to write down your dietary requirements in the local language so that you can make yourself clearly understood when eating out away from the group.
How much baggage can I take?
The lighter you can pack the better as no one wants to be bogged down by their luggage. Most airlines have a maximum luggage allowance of 23kg, however, on some domestic flights that are included in our tours you may only be able to travel with 15kg. If you can fit all that you need in a compact suitcase that weighs between 15-20kg then you will be fine on the vast majority of our tours. If travelling on an overland camping safaris in Africa then a backpack would be preferable.
Affordability and Security
Travelling with a group, common costs like transportation and guiding are shared across all travellers, which makes our tour prices very reasonable and far cheaper than private touring or tailor made options. Our trips are classic itineraries that visit all the main draw cards in each country as well as a few lesser known places off the beaten track. So exploring exotic far-away places, you'll have peace of mind and a feeling of security travelling with a group that's accompanied by a local tour leader too.
Accommodation on our Group Tours
From 3-5 star hotels to heritage properties
Typically, accommodation on our group tours is a mix of 3-5 star hotels and heritage properties with a local flavour. However, depending on the destination, accommodation standards do vary, as we seek out what we consider to be best value for you. We aim to use 4 and 5 star hotels where they are reasonably priced and represent good value, and if this is not the case, we look for good value alternatives of a lower grading - typically 3-stars and sometimes 2 stars.
We aim for hotels which are well located, have rooms with en-suite bathrooms, and more often than not a restaurant, bar and in some cases a pool. In more remote areas accommodation choices are limited, but the upside is that you'll get a real feel for the country staying at desert camps, locally-run guesthouses, homestays and houseboats.